Artistic project directed by Marcus Borja (currently in residence at Villa Kujoyama from August to December 2021), Voices of Kyoto is an immersive choral project bringing together nearly 20 participants from all over Japan!
Amateurs but also professionals gathered in the same place of work for 4 days, in order to build together a performance based on an original working method combining repetition and listening.
The voice, but also the body and the space become tools at the end of the restitution, on Sunday December 12, 2021 at Villa Kujoyama, in Kyoto from 18:00 to 20:00.
Free entrance
The performance will be followed by a talk in english and japanese
Voices of Kyoto
Unique performance on Sunday, 12th December 2021 at Villa Kujoyama
From 18:00 to 20:00
Free entrance
This performance will be held in the complete dark.
During the performance, the audience is invited to let us know any discomfort.
Voices of Kyoto ?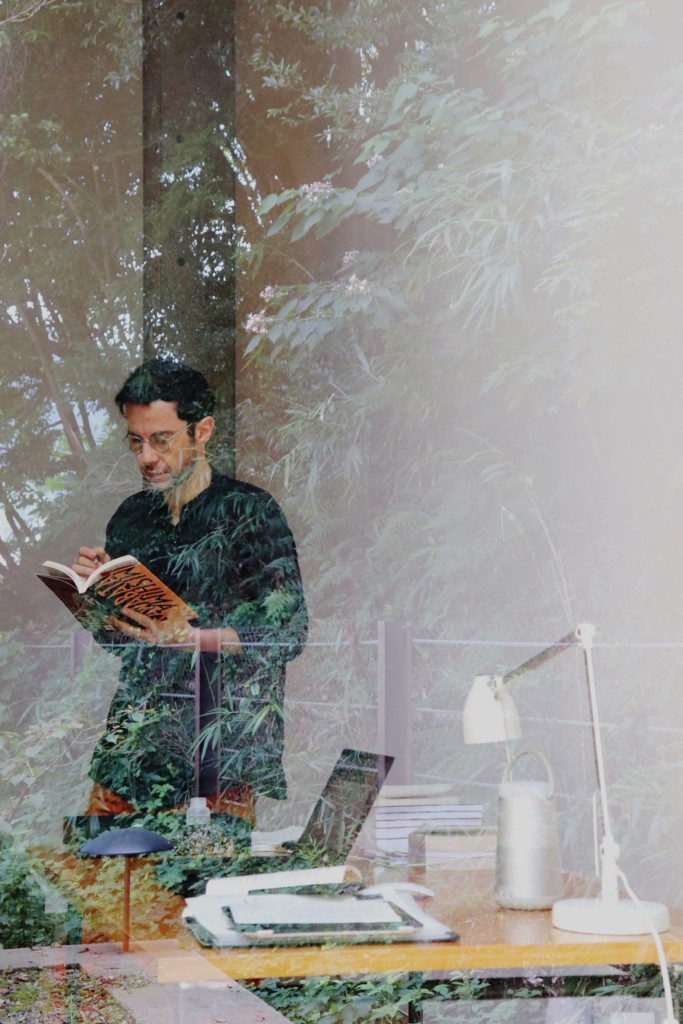 « My art project in Japan consists of a 'listening journey', discovering and collecting sounds and vocal memories across the country. Then, I try to put those voices together into choral live performances mixing theater, music and movement. 
My whole work is articulated and built around listening in the most generous sense. Listening to oneself and to the other, listening to inner and outer space, It is from a shared experience of listening to different people's voices that I try to weave the wefts of my creations. I try to harmonize discordant voices and build a symphony from the cacophony. 
These compositions are deployed in artistic performances and actions in public spaces. Awareness of the diversity and the multiple stories behind and alongside « History » opens up endless possibilities for exchange, sharing and relativization of our own cultures. We are not alone and there are many voices resounding in our own voice.
We are going to play together with the sounds, noises and silences of the world. The idea is to transport the audience to another perception of every day's reality, inviting them to suddenly see it transformed, different from the image worn away by the routine to which our eyes, ears and our bodies have become used … 
Art can powerfully transform interior and exterior spaces. And here, it will be thanks to your own vocal material and your creativity that we will, together with the participants of Voices of Kyoto, rebuild the environmental space just by taking time to listen to each other. And I can assure you that we will have a lot of fun! »
Marcus Borja
Artists performers invited
Born in the suburbs of Paris, France, Florian Bricard is an Okinawan folk song singer. After discovering Eisa and Sanshin when he traveled to Okinawa, he has been working intermittently since 2004 at the Sanshin Kobo « Chindami Sanshin Store » where he learned the basics of Okinawan folk songs. After moving back to France, he worked to promote Okinawan folk songs in Europe. In 2012, with the support of the Okinawa Sanshin Craftsmen Business Cooperative, he launched the Paris Sanshin Club and taught Sanshin to French students.
Moving to Naha, Okinawa in 2016, he plays on stage to various audiences while studying Miyako folk songs under the supervision of Mr. Chōtai Ishihara.
Yuki Koji is an artist who is active in various fields such as engraving and music. Growing up outside of Hokkaido, he began to be interested in his roots of Ainu culture. He held solo exhibitions as a wooden engraving artist, and worked as a storyteller in Japan and overseas.
In 2000, he launched the Ainu Art Project, a group formed by members in charge of playing traditional instruments, dancing, and handicrafting, to inherit Ainu culture and combine it with contemporary art.
Rumi Matsui is a vocal musician (soprano). She graduated with a PhD (music) degree in the doctoral course at Kyoto City University of Arts. She completed in France the Cergy-Pontoise regional conservatory with the unanimous highest grade of the judges.  Lecturer at the Department of Music in Osaka University of Arts, Rumi Matsui is active in the Kansai area by joining recitals, chamber music, and opera.
Ayumi Sakuraba is an Okinawa folk song singer. After having been touched by the Okinawan folk songs she heard in a bar, she began to study the sanshin song in Yokohama in 2011. In 2017, she taught local children about Okinawan songs at a kids theme park in Taiwan.
After these experiences, she moved to Okinawa to learn folk songs more deeply. In 2017, Ayumi Sakubara won the highest award at the futami joowa tournament. The year after, she won the chichinagami excellence award.
Through Okinawan folk songs, nursery rhymes, and Miyako folk songs, she aims to convey the story behind Okinawan life and songs, and develops performances in situ at hotels and events.
Living in Chitose, Hokkaido, Ryoko YAMADA belongs to the Chitose Ainu Cultural Tradition Preservation Society. Using her great-grandmother's Ainu name, Suzusapno, she is actively working to revive Ainu oral literature, introducing Ainu culture to local children, and participating in various projects, such as cross-cultural understanding exchanges and Ainu language classes. She performed traditional dances and songs at the Sapporo venue of the Tokyo Olympics. She won the highest award at the Ainu Speech Contest in 2020.