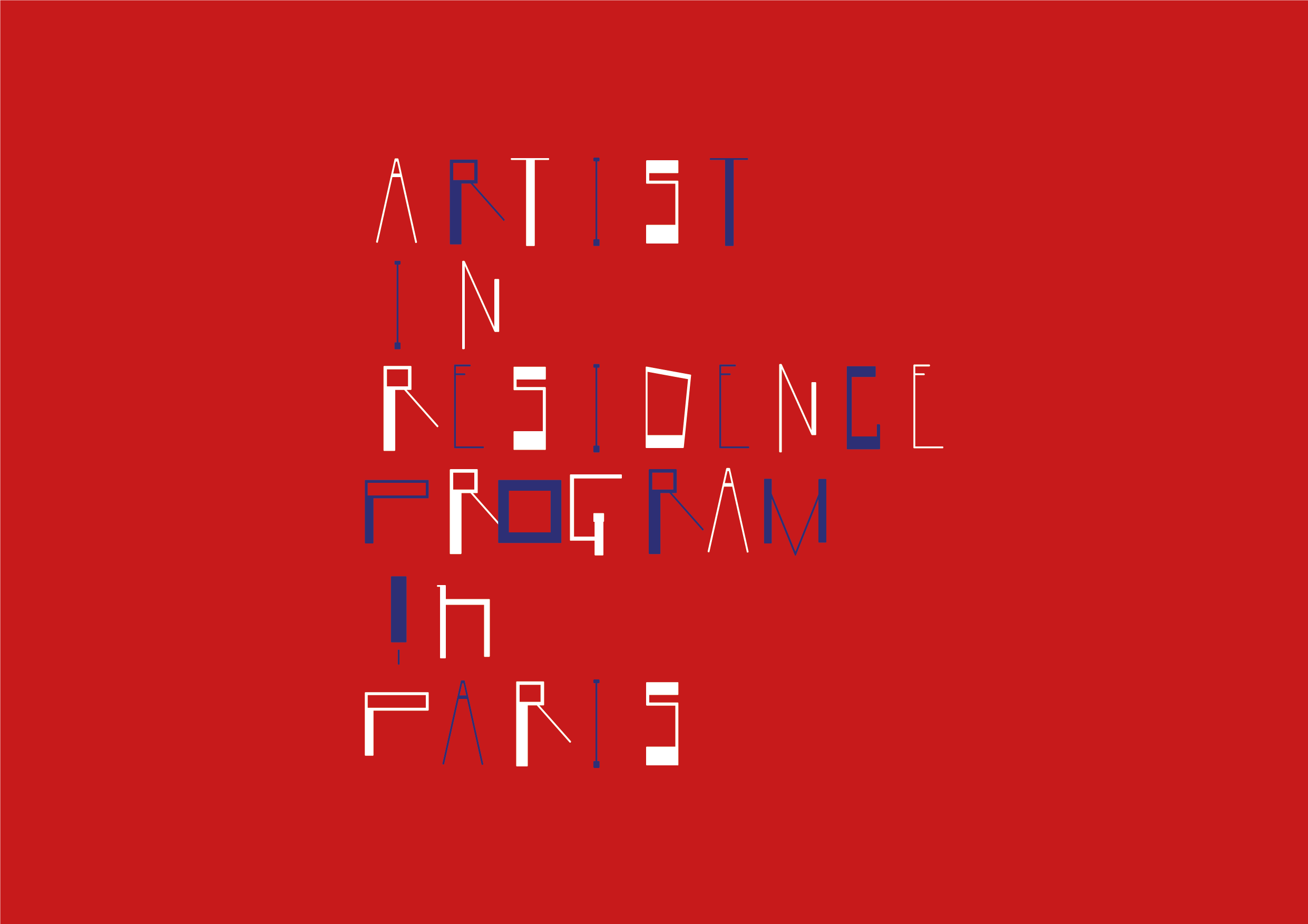 A public information session on this program will take place on Wednesday 15 February 2023, at 6:30pm (duration: about 1 hour), at Kyoto Art Center. Please feel free to come to meet the organizers.
The Artist in Residence program in Paris 2023/2024 is a bilateral residency program organized by the Osaka Chishima Foundation for Creative Arts and Villa Kujoyama (Kyoto), in collaboration with Institut Français, Cité Internationale des Arts, and Kyoto Art Center. This program aims to support one artist, researcher, and curator living or working in the Kansai region to develop their activities while being exposed to the French cultural, social, and artistic scene.
The selected candidates will receive support from the above-mentioned cultural institutions for a three-month research and/or production residency in a studio located in the Cité Internationale des Arts in central Paris.
Place :
Cité internationale des arts (Marais site)
Period :
Beginning of October 2023 to Beginning of January 2024
or
Beginning of January 2023 to Beginning of April 2023
Please indicate our available period(s) in the application form. In any case, both residency periods can't be cumulated.
Number of laureates
1 person
*Application as a group is not possible.
Profile
– inhabitant OR person working mainly in the Kansai region (Kyoto, Osaka, Shiga, Nara, Wakayama, Hyogo)
– individual having activities as an artist, curator, or art critic
– all artistic disciplines
– No condition of nationality
– We are not able to accept students (applications are however accepted if the course has been completed at the moment by the time the residency starts).
Supports for the laureate
– A studio will be allocated to the resident (Marais site)
– flight tickets round trip (direct flight in economy class between KIX and CDG aiports)
– 100 000 yens per month (tax inclu.) for living costs
– 200 000 yens (tax inclu.) for research/production costs
– advice from the organizers before/during the residency
All the other expenses are in charge of the laureates.
The laureate has to be covered by insurance during the residency.
Before the arrival at Cité internationale des arts, the payment of deposit for the studio will be required.
Conditions of application
–Applicants must be able to work from the Cité internationale des Arts in Paris.
–Applicants must be able to communicate in English or French.
–Applicants must be able to participate in a reporting session or event in Osaka or Kyoto after their stay in Paris.
Application file
The candidates should submit :
– application form in English and in Japanese
– portfolio
– detailed description of the residency project (4 pages max.)
Please send your application in an email with all the requested documents to:
satsuki.konoike@institutfrancais.jp
AND grant@chishima-foundation.com
Deadline: March 3rd (Friday) 2023 at 6 pm (Japan time).
Selection procedure
– first selection: file screening
– second selection: online interview: March 13 (Monday), 2023
All the candidates will be notified the result after the final committee constituted by a representative from each organizer and expert.
We will take the following points into consideration during the selection process:
–The applicant must have the necessity to stay in Paris, or use Paris as a base to carry out their activities.
– The applicant has the intention to develop their activities overseas.
– The applicant has little experience in overseas production or residency.
Questions about the application and the program
Please send an email to both addresses below:
satsuki.konoike@institutfrancais.jp
AND